Network challenges
Solution of Info2
Find the nameservers that are responsible for the hackingarena.com domains!
Using whois e.g. on
https://who.is
website we can search for information about websites. We need to type the URL of the site: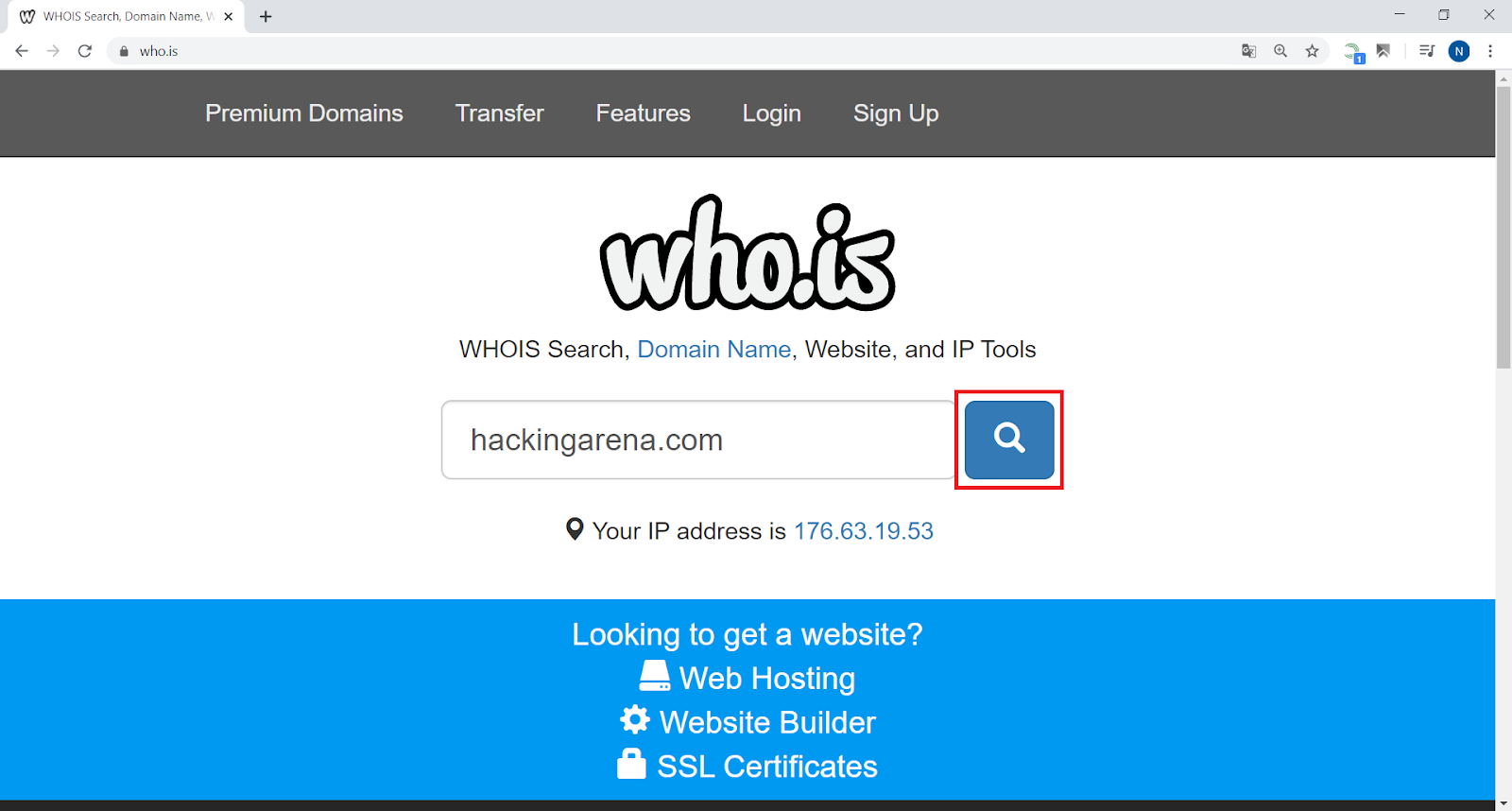 Once we have the page loaded, we have to select the "DNS record" tab to see the nameserver details.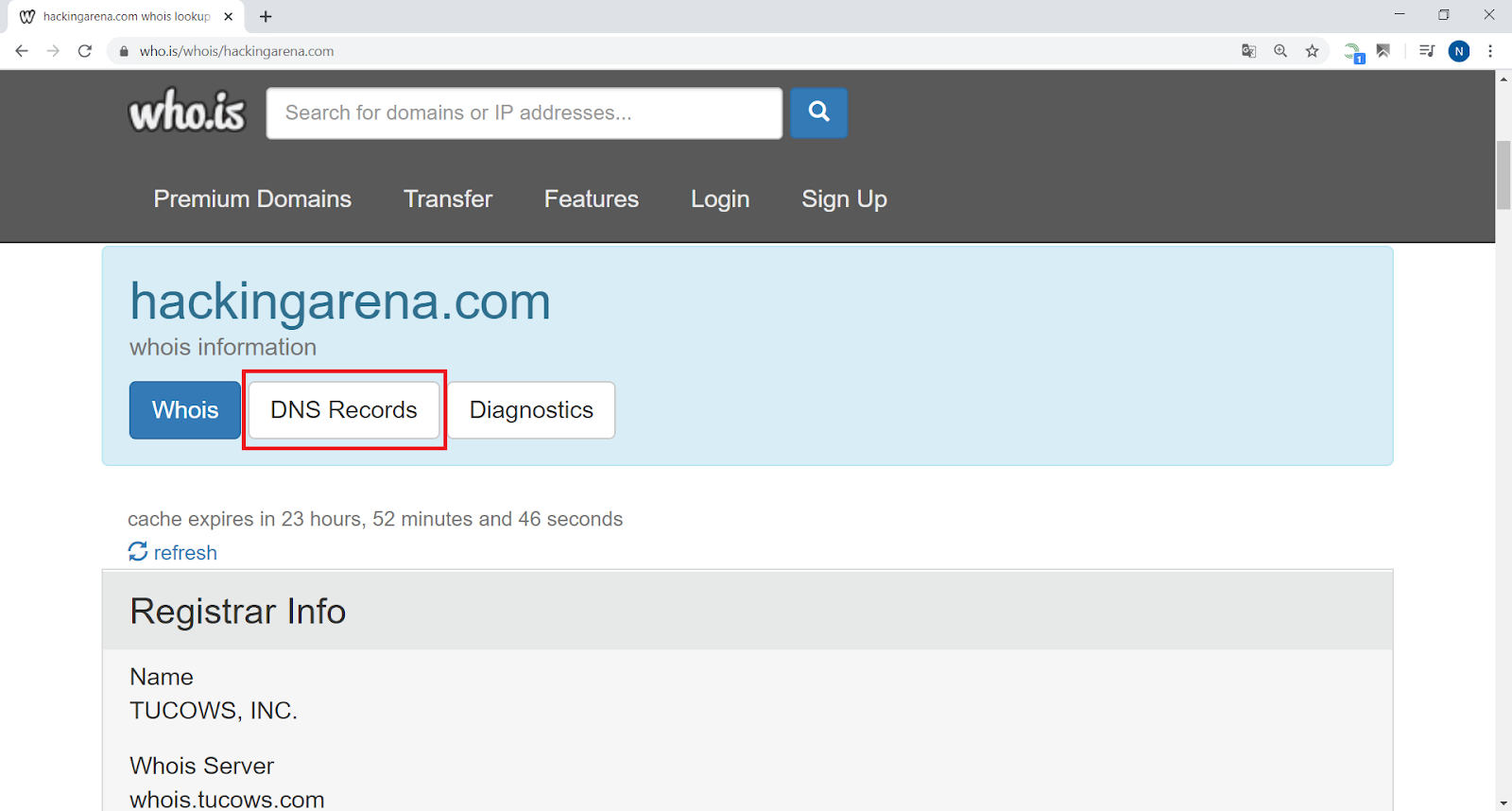 The type NS shows the name server information, which are ns1.uh-iaas.no and ns2.uh-iaas.no.